Favorite Foods Show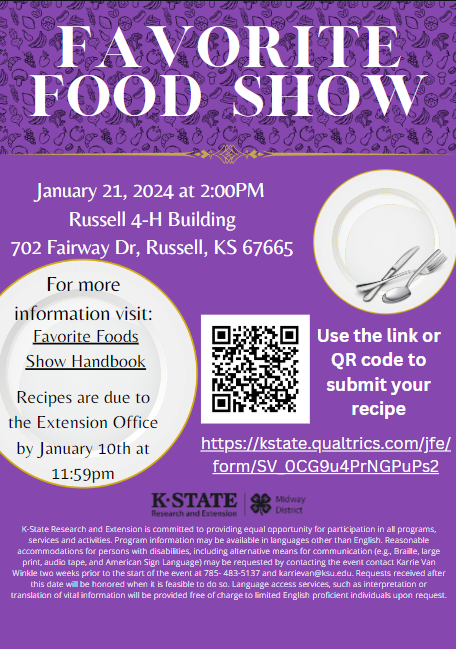 The Favorite Foods Show is generally held on the fourth Sunday of January.
2024 Favorite Foods Show - January 21
It is a FUN, educational experience about the 4-H member's favorite food. The 4-H member should concentrate of the following:
nutritional value of their favorite food
nutritional balanced menu
suitable for the occasion selected
table setting - appropriate for your favorite food
knowledge and understanding of food preparation
This is a consultation Based judging, so knowledge is key!!!
Categories to Participate In:
Appetizer / Starter / Snack
Main Dish
Side Dish
Dessert
All you have to do is select your favorite food item, place it in a category, build a meal menu that would include your favorite item, and set the table appropriately for one!
What you need to bring:
Your Favorite Food
Copy of the Recipe to be displayed
Menu designed by the 4-H member that your favorite food is being served with
Card Table, Table Cloth, and any Center Pieces you wish to use
Table setting for one and any utensils needed to serve your Favorite Food
Recipes are required to be turned into the Extension Office, as your entry and also to go into the "Favorite Foods Show Recipe Book".
2023 Favorite Foods Show Schedule
Midway District 4-H Favorite Foods Show Handbook
2023 Favorite Foods Show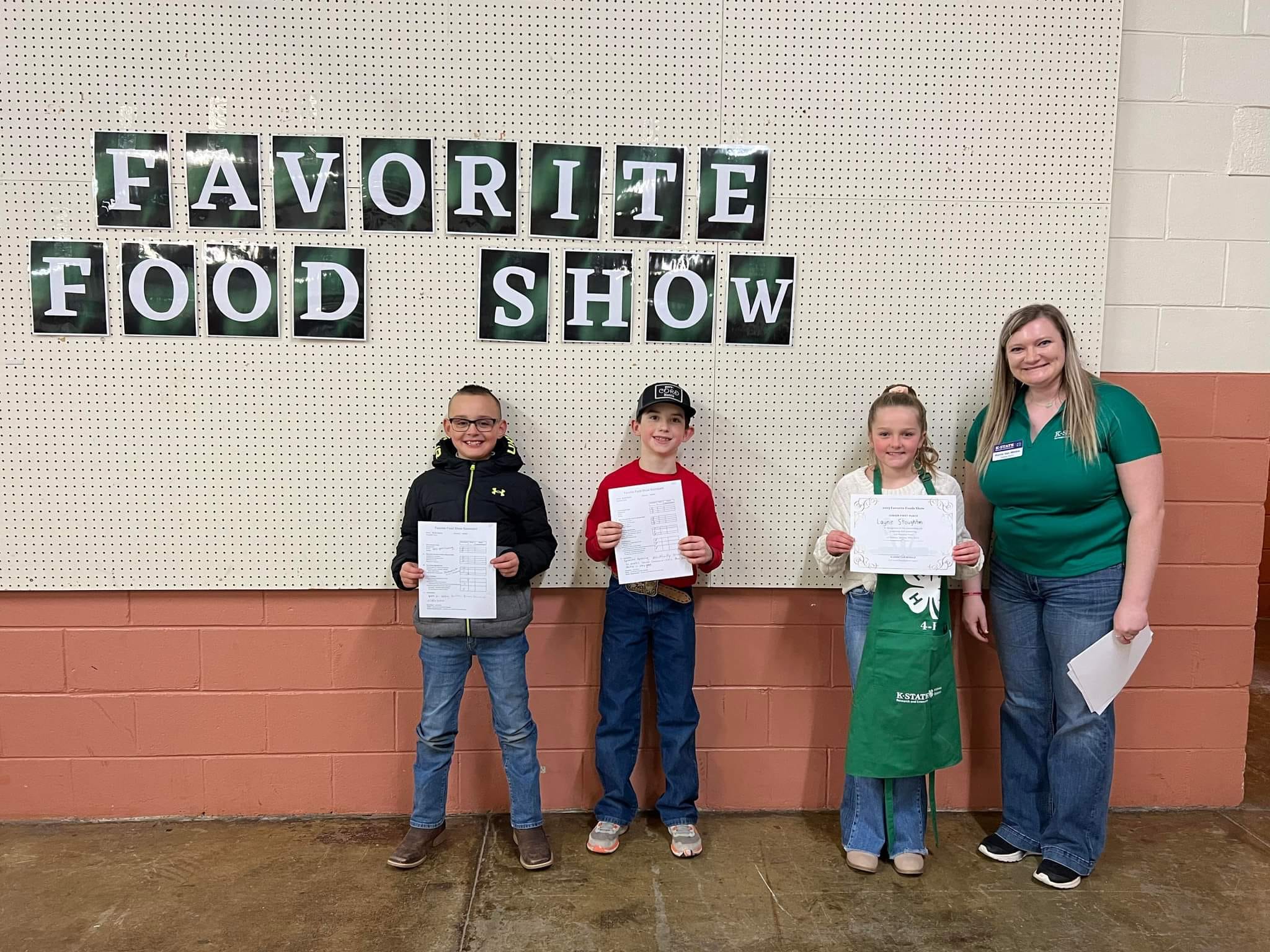 Junior
________________________________________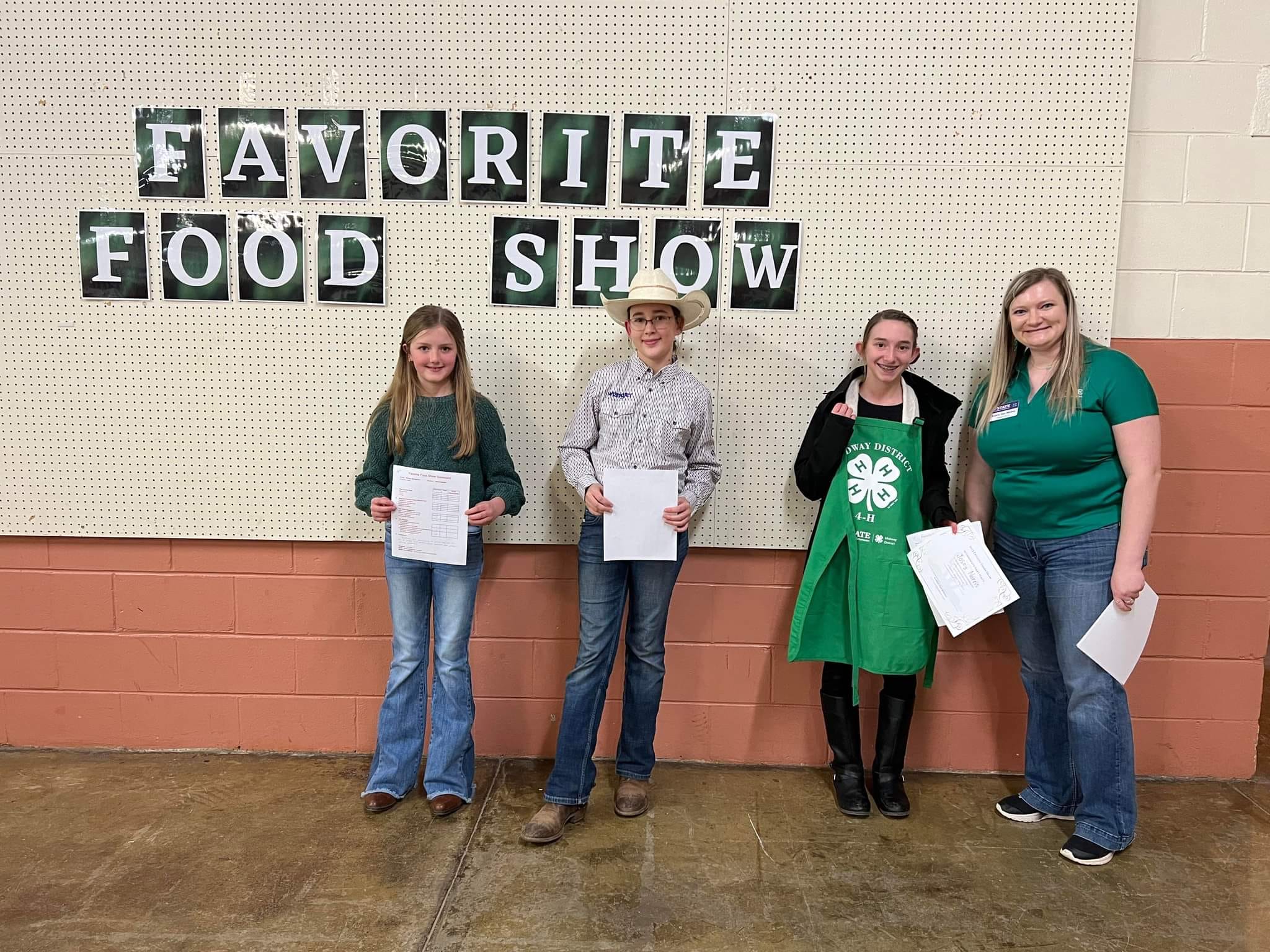 Intermediate
________________________________________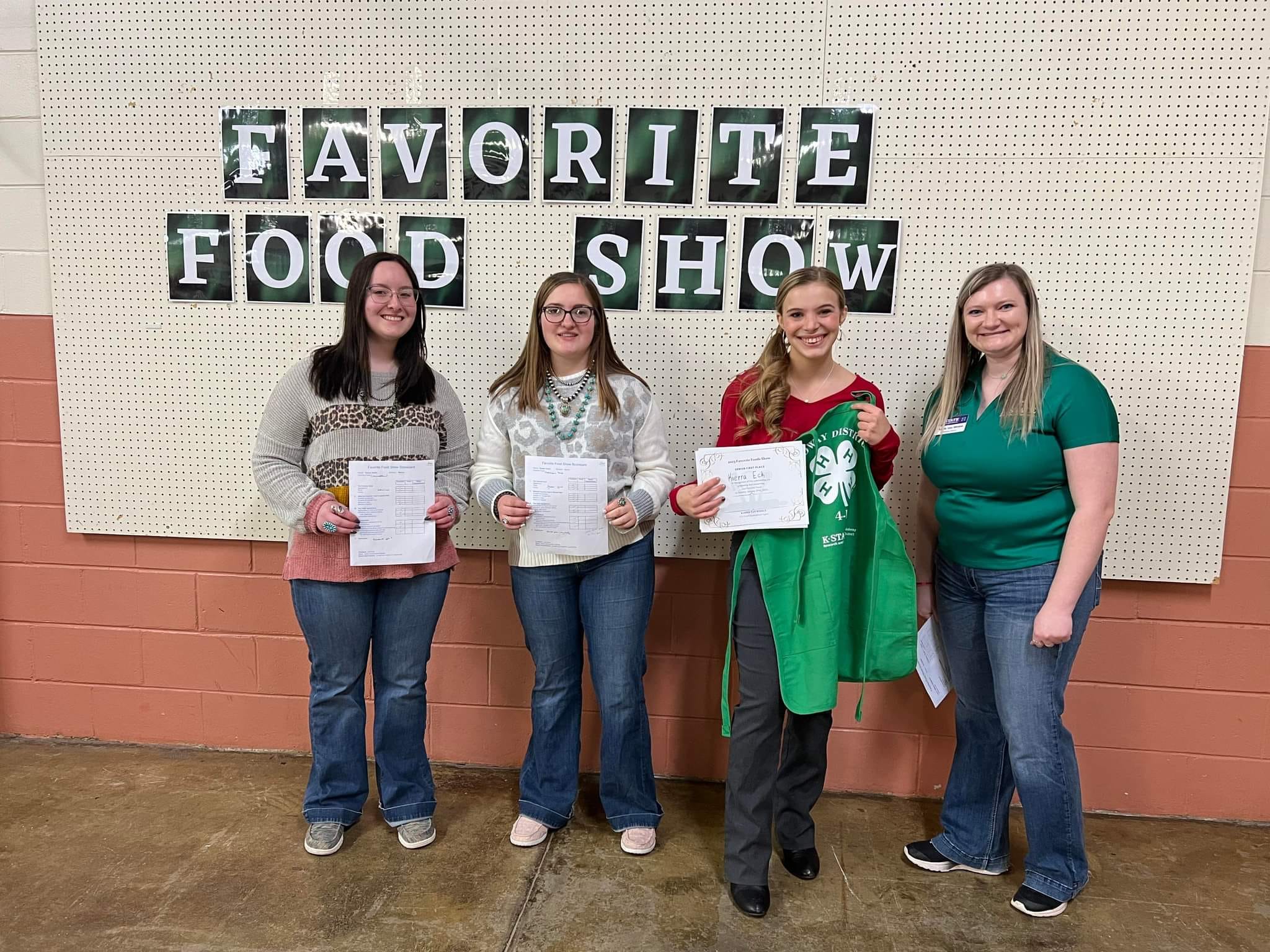 Seniors