Welcome to Midway District #15

The next Extension Board Meeting
will be held in Ellsworth on
December 14, 2023 at 6:30 p.m.
Board Meeting Schedule:
2nd Thursday of every month
May- October @ 7:00 PM
November- April @ 6:30 PM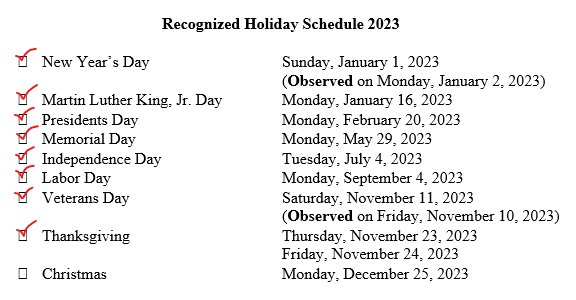 _________________________________________________________
Newsletters
Newsletters can be found on our Facebook Page, Midway District, K-State Research and Extension and on our website.
Providing education you can trust to help people, businesses, and communities solve problems, develop skills, and build a better future.
All of us lead busy lives and have many questions. Finding the right answers can be hard. Misinformation is out there and accessible at our fingertips. But, you already have a resource for those answers - K-State Research and Extension.
So, what is Extension? We are Kansas State University in your local community. For more than 150 years, K-State Research and Extension has fulfilled the mission upon which land-grant universities were founded: Educating people.
Our mission continues by providing you practical, research-based information through quality educational programs.
4-H and Youth Development
Empowering youth to reach their full potential by working and learning in partnership with caring adults.
Community clubs
School enrichment
SPIN (SPecial INterest) clubs
Summer and day camps
County and state fairs
Community Development
Empowering communities to shape their own futures through research, education, and community engagement.
Kansas PRIDE program
Board leadership workshops
Volunteer development
Crops and Horticulture
Information and education for the agricultural community to grow the economic base of Kansas agriculture.
Soil testing for crops & gardens
Farm economics education
Crop variety test plots
Fertilizer recommendations
Insect & plant identification
Plant & tree disease diagnosis
Private pesticide applicator
Family and Consumer Sciences
Information and education throughout the lifetime to build strong relationships, families, and communities.
Nutrition education
Food preservation (canning, freezing, drying)
Cooking workshops
Medicare counseling
Health insurance education
Family budgeting
Emergency preparedness
Livestock Production
Information and education for the livestock community to grow the economic base of Kansas livestock.
Forage & Livestock Water Testing
Ration Development & Nutrition
Range Management
Livestock Selection
Land Purchasing & Rental Rate Information
Livestock Management Assistance